How to Buy Stock: The Best Online Brokerage Firms
Best Stock Brokers
Are you looking to invest in the stock market but don't know how to get started? Don't worry, you're not alone. The stock market can be a confusing place for beginners, but it's definitely worth learning about. In this blog post, we will discuss the best online brokerage firms. We'll also cover some of the basics of investing in stocks, so that you can make informed decisions when choosing which stocks to buy. Let's get started!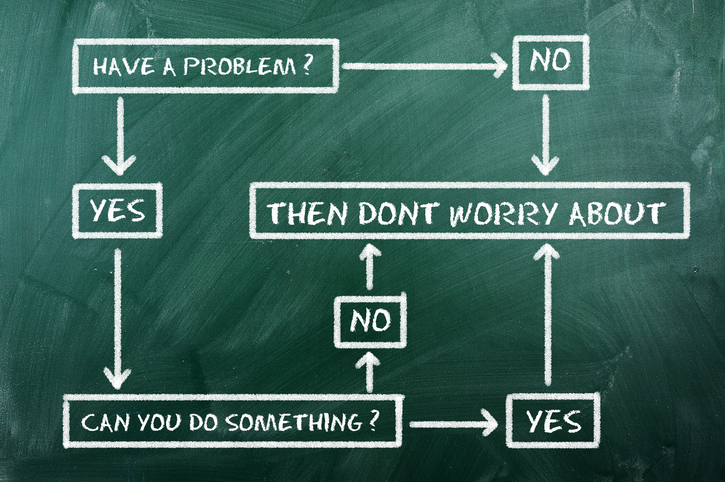 Stocks are an effective way for putting a lot of money into the economy over time. You can't buy stocks from your bank account unless you know a stock brokerage broker. Fortunately the stock market for the everyday investor, the brokerage market has changed dramatically. To buy stock you had to use a stock broker.. Most people purchase stocks online from stockbroker websites. Competition among online brokerage firms isn't as high today. This article is all about online custodians or discount brokers and not to be construed as investment advice. Investment advice is like art, it is different for each person and it changes with a person's goals, personality, and risk tolerance.
What is an Online Broker?
For the purpose of this article an online broker is a company like Fidelity or Schwab. These companies are also custodians or brokerage companies. Some of the terms in the article are interchangeable. They allow investors to sell stocks from the comfort of their home or even cell phone using a mobile app.
What is a stock broker?
Stock brokers are financial specialists who buy and sell securities to their clients. Stockbrokers are intermediary companies handling transactions on behalf of investors. Customers may be individuals, business organizations or other organizations if the client is not an institutional investor. The company earns commissions for transactions handled. Tell me the reason to hire stockbrokers? While it is possible to obtain securities from an independent bank or other financial institution, it is much cheaper to purchase them through a broker.
Discount Brokerage vs. Full-Service Brokerage
The market has 2 different kinds - the brokerage with complete services and the discount brokerage. In addition, the brokerage company may buy and sell the shares and provide various financial products on their trading platform. This can be: Investment advice. Portfolio planning: Stock brokers help investors build and manage diversified portfolios that help build wealth and minimize risk. Stock brokers analyze investors stock performance and recommend improvements for them to perform better. Tax Plans: Stock Brokers assist in optimizing tax savings.
Who should use a brokerage account?
Any investor needing an IRA needs a brokerage service for investment. When a business owner wants to make a long-term investment, they'll need to set up an investment plan. A brokerage account is the perfect solution for people who already know about finances and don't worry about their immediate finances. Keep a list of your expenses covered in advance before committing a lot of money to your budget.
How much does a brokerage account cost?
Most modern brokerage accounts and the best brokage account can be opened for free. No fee for each new account you are looking for is required to get an investment account and most offer a mobile app. There shouldn't be any fee charged on trading stocks and ETFs. Commission free trades on some mutual fund transactions are common in both IRAs and taxable brokerage accounts. You may not be required to pay for storing your money in a bank account. You might consider switching brokers to another one that are the cheapest online brokers or cheapest online stock broker.
How do brokerage accounts work?
Brokers account management is easy using the Internet. With your broker website & app, you can easily access your brokerage accounts. A brokerage account is protected under the SIPC system of insurance. Consequently, when your brokerage shuts down, your funds will be guaranteed back in the SIPC limits. Brokerage companies operate under FINRA and a separate regulatory body in the United States.
How do I choose an online brokerage?
Each individual has their own investment goals and preferences. To choose the most reliable broker start by evaluating the investment style you like. There are a number of reliable broker sites online to suit every financial need. Once you know what your needs are, check your options, costs and platforms for investment products so you know what works well for you.
What are brokerage accounts?
Brokerage accounts have different uses and types for investment purposes. There are many educational resources, like this article, on the internet where you can learn more. Brokerage allows customers buy and sell stocks, bonds and other investment products. Typically a broker account works similar to a bank. It holds funds and valuables. Unlike banks which hold only funds, they can hold various types of investments, which can increase or decrease with time. Stock brokerage houses are a thing of the past. So we won't be waking that dinosaur in this article, however we will be covering top rated brokerage firms that are online and their trading fees.
Webull
The brokerage has an appealing user interface for desktop and mobile applications that appeals to casual investors and also offers a variety of tools for active traders. Although relatively poor educational contents may leave true beginners in an ill-fated situation, it is not equipped for many common asset classes. Pros Availability of Cryptocurrencies. Cons: Lack of education assistance. Webull is considered an online broker.
Fidelity
Why are we so pleased with the Fidelity platform? The company is well-recognized by a high quality client base, and its index funds do have zero fees. Pro. Free trading in stocks, shares and options. The vast range of researchers. Hard to believe an online broker, like Fidelity, has over a trillion dollars it is managing.
Merrill Edge
Merrill Edge is an online trading platform that provides access to research, analytics, and insights to help make informed investment decisions. Merrill Edge investment objectives include achieving long-term growth, safety of principal, and generating income. Merrill Edge offers a variety of investment products and services including Merrill Lynch Wealth Management and Merrill Edge Self-Directed Investing. Merrill Lynch Wealth Management provides comprehensive wealth management services including asset allocation, investment selection, portfolio management, and financial planning. Merrill Edge Self-Directed Investing offers online investing tools and resources for self-directed investors. Merrill Edge also provides access to Merrill Lynch Research, which provides in-depth analysis of global markets, industries, and companies. Merrill Lynch Research is conducted by a team of experienced analysts who use a disciplined research process to generate actionable insights. Merrill Edge provides all the resources and information needed to make informed investment decisions.
TradeStation
Why are trading platforms important to investors whose investments are based upon reams of research and advanced analytics tools? Pros. Excellent platform for trades. Commission-free trades in stocks & options. Options trading is becoming more mainstream. Cons – Trading on Advanced Platforms needs TTS Select. Mutual funds are not subject to transaction fees. Plans and price are often ambiguous. For active traders this is a great place because there are no to low fees.
Interactive Brokers
Interactive Brokers is a strong option for frequent active traders: The broker offers international trading capabilities, no stock-trading commissions and it' s a great investment selection. Owning a brokerage firm is something we will not discuss in this article.
Ally Investments
Free for all trading on US securities and buying stocks on line. What is the best trading tool for traders? However, this also suits the investor who will appreciate the no minimum account and no annual fee. Pros Commission-Free Trading of US stocks, alternative stocks, and mutual funds. The strongest online platform. Robust research. Cons There will never be transaction fees for any funds. Get a complete review on the PlayStation website.
What should you look for when choosing an online broker?
When choosing from multiple trading platforms company you must check if their investment profile meets your needs. And you can do this by researching the available educational resources online. Be aware of the commissions and fees they charge, particularly those for investing tools your investment product needs. Consider the technology offered by a trading partner with rigor. Check whether the product suits the needs of the investor. Do you require an efficient and straightforward investment platform? Good brokers have many advantages over other brokerage firms that do trades for clients.
Best Online Brokers for Stock Trading
My favorite online brokers are Schwab, Fidelity, TD Ameritrade (now owned by Schwab), and Etrade. I don't think there is any great reason to use another company. I also don't have a full service brokers, best discount brokers, electronic brokers, or discount stock brokers ratings section to my site either. I think it would be difficult to put out a list of top ten online stock brokers and it be meaningful. These have been around a while and I have never heard a horror story involving these 4. They all offer robust mutual funds options too. And mutual funds, although they have become less popular due to the rise of ETFs, still have a place in the investment world because of some of the specialized strategies and managers they allow access too.
TD Ameritrade
TD Ameritrade is an online broker that offers a wide range of investment products and services to its clients. When discussing how to pick a brokerage firm it's important to know how long the company has been in business. The company was founded in 1971 and is headquartered in Omaha, Nebraska. TD Ameritrade has over 11 million client accounts and $1.3 trillion in assets under management. The company offers a variety of investment products, including stocks, ETFs, mutual funds, options, and futures. TD Ameritrade also provides research and education resources to its clients. In addition, the company offers a mobile app that allows clients to trade on the go. TD Ameritrade is one of the largest online brokers in the United States and provides a robust platform for investors of all levels of experience. TD Ameritrade was purchased by Schwab in mid 2020 read more about it below.
E*Trade
E trade has zero commissions and strong trading platform attracts active trading users, while beginners investors enjoy a huge resource base of mutual funds and more. There are 4,000 mutual funds with no loads or transaction fees on mutual fund trades. E trade has good choice of investments. Very efficient service. 65 cent option trades. Options trading is becoming more popular. E trade only charges $1 per bond trade and zero dollars on stocks and ETFs trading. So if there is no commission on ETF trades then there are also none on stock trades.
Zacks Trade
Zacks Trade is a great platform for those who want to trade stocks. It offers a wide range of features, including a powerful trading engine, advanced charting tools, and a comprehensive education center. Best of all, Zacks Trade charges lower fees than most other online brokerages. Whether you're a seasoned investor or just getting started, Zacks Trade is worth considering.
Best Brokerage Accounts
Trying to figure out which brokerage account is best for you can feel like a daunting task. However, there are a few key factors that you can keep in mind to help you narrow down your options. First, consider what type of investor you are. Are you a "buy and hold" investor who plans on holding onto your investments for the long term? Or are you a "day trader" who frequently buys and sells stocks? Different brokerages have different fees and features that cater to different types of investors. Second, consider what types of products you want to invest in. Some brokerages only offer stocks and mutual funds, while others also offer options, futures, and other more complex products. Finally, make sure to compare fees between different brokerages. While some charge higher commissions, others may offer lower fees for certain types of transactions. By keeping these factors in mind, you can be sure to find the best brokerage account for your needs.
Best Online Stock Brokers for Beginners
Robinhood, TD Ameritrade, ETRADES, Fidelity, Charles Schwab, Merrill Edge, and Interactive Brokers. Several online brokers provide 0% minimum account balances which means there is no money to be put on it when registering your online account. You can then begin with stock and ETF trades, once you add money. The brokers also provide educational tools for new investors as well. Stating best online brokers is very hard to do, there are many good ones. I'm going to give you 4 of what I think are the best online brokers but you should do your own research so that your goals as an investor are best achieved.
Vanguard
While SoFi Active Investment is ideally suited for day traders, Vanguard offers excellent trading options online for investors of any age. Vanguard Pros Vanguard has become widely recognized for its mutual fund indexes and ETFs with relatively high returns. Vanguard Mutual Funds have a lower expense ratio than most of their competitors. Which is important because mutual funds' fees are more highly correlated to their performance than anything else. ETFs are good investments that can help plan for your future retirement. Vanguard has ETFs as well as their trademarked mutual funds. Vanguard provides several retirement planning resources. Vanguard's portfolio management software includes automatic portfolio monitoring. The Vanguard platform, however, has a limited amount of tools to support active traders.
SoFi Invest
SoFi offers numerous financial services, but its SoFi Active Investing system is specifically tailored for young investors and beginning investors who want to actively manage their stock portfolios with no trading commissions or account minimums. SoFi Actively offers you free financial support and advice on all of your investments, including stock and ETF trades. SoFi provides many online resources and research tools which will aid you in learning how to invest and find optimal investments. SoFi Active Invest provides professional training services and regularly holds educational events to its clients. It'd be an excellent way to do active trading, as long as one has an appetite. Sofi Invest also offers fractional shares which allows investors to invest in a company for as little as $5 for a small piece of a share of that stock. Mutual funds appear to be less popular on their platform than stocks or ETFs. Some investors have a trading strategy that is frequent. Like many times a day.
Interactive Brokers
Interactive Brokers is traditionally aimed towards the active trader, however they have recently released IBKR Lite platform which targets beginners investors. Interactive Brokers' Lite is an integrated brokerage company with no inactive or account maintenance charge which makes it a cheap brokerage account or maybe the lowest cost online brokerage. The Interactive Broker Platform provides excellent research tools and is one of the places that is best online accounts and trading tools. Several investment options exist, including 45,000 mutual funds and 17,000 of these mutual funds can be bought and sold with no transaction fees. The fee for commissions on a product is extremely low. In margin accounts, the loan amount is low. The Interactive Broker provides automated advice services. You may also set up a taxable brokerage account. They also offer over 1 million bonds globally with no mark up.
Robinhood
Robinhood is the newest and trendiest online stock broker or trading platforms or investment company. I'm not going to state it is the best online brokerage though. Very sexy. They focus mainly on stocks, ETFs, and crypto. I wouldn't recommend money market funds with Robinhood. Robin Hood might offer new investors a very good option because the site has a user-friendly interface that can be easily accessed with an investment as low as $1. You are welcome to open a taxable brokerage account. Robinhood Pro Robinhood employs a mobile application or a site which provides basic features such as watch lists, stock prices, and market alerts. You're going to get a very favorable interest rate for uninvested money in your brokerage accounts. Robinhood Cons The mobile app and web site may not have sufficient options to attract experienced investors.
Firstrade
Firstrade also offers online securities brokers for those looking to retire. The software provides good functionality for beginners and experienced investors. Firstrade Pros The mutual fund has no commissions and it is therefore a good online brokerage service. Firstrade offers 3 different trading tools that are easily accessible and customizable. It is possible to use many research techniques. You can get free shares from Referral.org. Make a friend! Firstrade is one of many online brokers and is a solid brokerage firm.
Charles Schwab
Charles Schwab provides an online brokerage platform aimed at both beginning and advanced investors. Schwab purchased TD Ameritrade in mid 2020. TD Ameritrade accounts are slated to be moved over the Schwab in late 2023. You can open an online brokerage account with Charles Schwab. Charles Schwab offers an extensive portfolio that has zero costs, therefore is ideal for investors planning on retiring or seeking an attractive portfolio. Charles Schwab has extensive research capabilities. It integrates with Google Assistant. It is easily configurable and beautifully built. Charles Schwab consensus. Schwab is one of the oldest and greatest discount brokers of all time. A Magic Johnson or Michael Jordan if you will. Schwab is the largest of all online stock brokers with $8.5 trillion dollars under custody.
Full-service vs. discount brokers
As the procedure for completing stock trading has changed, so have the terms used in relation to persons facilitating transactions as well. We often divide companies from discount brokers into two categories, although you can open an online brokerage account at both. It's hard to state definitely there is a best online brokerage company to go with as it depends on what you are wanting and your top priorities for brokerage services. Go ahead and use the term online stock broker here as well.
Tell me the requirements for a broker account?
To open your brokerage account on a trading platform you have to provide some personal information such as your Social Security number. Risk tolerance: Some online brokers ask you to indicate your investments risk tolerance.
Mobile Trading
Mobile trading is the act of buying and selling stocks through a mobile device such as a smartphone or tablet. Apps have become increasingly popular in recent years, as they offer a convenient way to trade stocks without being tethered to a desktop computer. While mobile trading comes with some risks, such as the potential for data breaches and network interruptions, it can be a great way to stay on top of the market while on the go. For those who are new to mobile trading, it's important to choose a reputable broker and to start with small trades until you get a feel for how the system works. With a little practice, this can be a fun and easy way to make money in the stock market.
Is my money safe in an online broker account?
Brokerage firms or trading platform can protect investor from theft by registering it on a web site unless it does not to pay its fees in cash. This includes a mobile app on your phone for those curious. The SPIC created in 1970 is a somewhat resemblance to the FDIC which protects deposited securities held in FDIC-insured banking institutions. Customers of SPIC-member brokers can receive up to $500,000 in coverage from the accounts of the brokerage and up to $25,000 in non-invested money. If a broker was an SPIC member, they would offer protection in case they went down. But SPIC cannot cover losses incurred when investors invest.
Types of brokerage accounts
The most popular online brokers offer two types of accounts: cash and margin. The balance you have in the bank accounts is credited to each of the securities you purchase. Margin accounts allow you to borrow money from a stock broker to purchase security. These can be very helpful for investors whose stocks are suddenly on the increase and you don't have enough funds to spend on the sale. However, brokerage firms can use securities of your assets to secure the amount of your loans. But margins can also give you more money, but they can be riskier.
How to withdraw money from a stock broker?
It is relatively easy for stockbrokers to withdraw money. You must then examine your money in your possession and sell any investments for the maximum amount that is needed for transfer. You can then transfer your money to your bank account. It usually takes several days to complete and it is best to begin preparing for the process a couple of days before you'll have to pay. How can you learn the basics of real estate investment?
Is there any other advice you'd offer someone who's considering opening a brokerage account?
Before making any money from the tax return, consider where to start saving to achieve the financial goals first. How does a responsible investor make an investment decision? What's the best way to restore balance? How can I remove emotions from investment decisions? If the boxes are filled, taxes are an effective vehicle. Charlotte Geletka, FDP, CRPC : Trading is more like investing than investing. Typically short term exchanges. Investments take time and are long term. Kaysian Gordon MBA, CFP, CDFA, CP: Do a little research to be able to make a good choice.
Best Online Broker
When it comes to finding the best online broker for stocks, there are a few things to consider. First, what is your budget? There are a variety of brokers out there, and they all have different fees. Second, what is your level of experience? Some brokers offer more sophisticated tools for experienced investors, while others are more geared towards beginners. Third, what kind of stocks do you want to trade? Some brokers specialize in certain types of stocks, so it's important to find one that offers the kinds of stocks you're interested in. Once you've considered these factors and read different educational resources, you'll be well on your way to finding the best online broker for securities.
List the advantages and disadvantages of opening a brokerage account?
The taxable broker account allows for flexibility for the provision of money when necessary, but with minimal tax penalties. The system provides unbiased information about costs and investing possibilities. Depending on your family financial situation, other types of accounts can offer higher value and lower taxes. Generally, a HSA provides tax-deferrals, tax-free growth, a tax-free distribution when used for qualifying medical expenses, and a retirement account provides a tax exemption, tax-deferral or investment growth. Many of the accounts should be opened with online brokers.
What is the brokerage of a stock?
When a company or in this case of the online brokers is taking the brokerage of a stock, whether it's on their online trading platforms, broker assisted trades, or an online trading platform of a brokerage firm, then it gives, first of all, the investor, the ability to trade stocks. The Securities Investor Protection Corporation will give investors $500,000 of protection on the loss of their stock and ETF trades or stocks and ETFs if the custodian (Schwab, Fidelity, etc.) fails. The Securities Investor Protection Corporation is a federal government agency. But as we go back and answer the question, what is the brokerage of a stock? It is simply the online custodian or brokerage, if you will, having the investment accounts and providing the advisory or best online brokerage accounts while simply providing a platform for individual stocks to be traded at minimal fees. Use your educational resources out there and do good due diligence on your own.
What do we mean by low fees?
Well, most online brokers (also a brokerage firm) today will allow stocks and ETFs to be traded for nothing or maybe very small fees using a mobile app. There are fee-free mutual funds for your online brokerage accounts.
Best Brokerage Accounts for Investing
Investing in the equities market can be a great way to build your wealth over time. But in order to be successful, you need to choose the right brokerage account for your needs. With so many options on the market, it can be difficult to know where to start. But don't worry - we're here to help.
Here are three of the best brokerage accounts for investing, based on our findings:
1. Fidelity Investments: Fidelity offers a wide range of investment options, including stocks, bonds, ETFs, and mutual funds. They also offer excellent customer service and research tools. 2. Charles Schwab: Schwab is another popular choice for investors, with a focus on low-cost index funds and commission-free ETFs. They also offer robust research tools and customer service. 3. Vanguard: Vanguard is a good choice for long-term investors who are focused on index funds and ETFs. They have very low fees and expenses, making them a cost-effective option.
No matter what your investment goals are, there's an account that's right for you. Do some research and find the best fit for your needs. Happy investing!
Which stock broker is best for beginner?
I think that many of the top online brokers will provide great platforms for beginners and active traders. Schwab or Fidelity I'm sure will make it easy for investors to trade stocks, ETFs, and options. Options trades can have fees associated with them, but again, most online stock brokers that offer an online brokerage account have low fees in regards to trading these different types of securities. Broker-assisted trades on the other hand, if you have to call in, they may charge you.
Are stock brokers rich?
Well, back when I got into this industry, stock brokers were still picking up the phone and calling people with hot tips and getting people to invest in individual stocks and they would make a commission on the sale of each stock. And so at that time stock brokers that had a lot of contacts and made phone calls were making quite a bit of money. However, times have changed and that form of business is not really popular and in fact it's archaic and not used anymore. Many brokers for the wealthier are moving to fee based and fee only. We are fee only here at Third Act Retirement Planning and have been since 2008.
Are you one of those active traders?
To be one of the elite active traders, first of all, takes great discipline, time, and the ability to be almost emotionless in the face of trade losses. And you should choose one of the respected online brokers. Futures trading is something that many people will move into as they're doing online trading. There are online trading platforms out there like E*TRADE and Interactive Brokers. Where you can easily trade equities, ETFs, and options. Account service fees are low on these as we've discussed and many brokers provide the opportunity to purchase a stock ETF.
Is online stock trading safe?
Yes, I believe online brokers offer stock and mutual fund trading platforms that is safe for the whole family. I don't think there is a security issue with stock trading online or even on a mobile app. There are very low account minimums and you don't have to worry about past performance because everyone knows that there are no guarantees on the investment of any type of security with the exception of some of the fixed income securities.
Free Portfolio Review
You have many factors to consider when choosing an online stock brokerage firm. But with the wealth of information available today, you are in a much better position than those who came before you. Take your time and do your research to find the best firm for your needs. And be sure to ask questions so that you can make an informed decision. Once you've opened an account, don't forget to keep it up-to-date with the latest news and information about your investments. We offer free portfolio reviews, and we would be happy to help you get started on the right foot.
https://calendly.com/thomascloud/retirement-ready-success-call